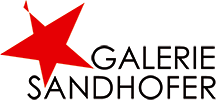 Anfrage stellen »
"River III" 2014

"Meaning of Life" 2012

"Meadow" 2012

"Evening in Lanckorona" 2014

"Furrow" 2014

"Bay" 2014

"Air" 2014

"Fire" 2013

"Summer Day" 2012

"Black Hole" 2013
Er bemüht sich nicht um raffinierte Kompositionen, sondern fängt das Motiv wie in Gedanken versunkener, jedoch gleichzeitig neugieriger Fotograf ein. Wenn er dann seine Beute in einen Bildausschnitt festhält, zwingt er seinen Zuschauer sich zu fragen - was passiert als nächstes? Was wurde aus den beobachteten Personen? Was für einen Sinn hat das Leben eines Menschen? Die Bilder von Artur Trojanowski haben eine durchdringende, metaphysische Tiefe. Ein Zusätzlicher Vorwand um mit den Betrachter in Dialog zu treten ist ihre maximale, farbliche Reduktion. Jede der verwendeten Farben verstärkt die Kraft des Bildes. Asketische Form dieser Werke, drängt den Empfänger keinen eindeutigen Inhalt auf, sondern zwingt ihn zur einer Suche der eigenen Interpretation.
(Artór) Artur Trojanowski
Born January 19, 1968 in Łódź.
Graduated from the Secondary School of Visual Arts in Łódź and the Department of Visual Education, State Higher School of Visual Arts in Łódź. He presented his diploma work in the printmaking studio under Professor Tomasz Chojnacki in 1993. He works in painting, film, and installation. Since 2005 he has created "Art. Spożywcze" Group.
At present he lives and works in Lanckorona.
Individual exhibitions
Gallery at the Municipal Library – "Painting", Lubartów 1997
Gallery at the Private Secondary School of Visual Arts – "Painting", Lublin 1998
"Na strychu" Gallery – "Painting", Lublin 1998
Street Gallery, Kazimierz Dolny on the Vistula 2001
Gallery at Lubartów Culture Centre – "Painting, Installation, Happening", Lubartów 2004
Patio Gallery, Łódź 2004
First Contact Gallery – Winkiell, Lanckorona 2005
Artinfo Gallery at Fabryka Trzciny, Warsaw 2006
First Contact Gallery – Winkiell, Lanckorona 2006
WEW Gallery at the Academy of Fine Arts, Łódź 2006
Olympia Gallery – "My Home Is My Castle", Cracow 2007
"Rewolucja" Gallery – "Woman and Man", Wrocław 2007
Olympia Gallery – "I Am a Country Bumpkin", Cracow 2008
Olympia Gallery – "Olympia, Olimpia... Ten Years of Olympia Gallery", Cracow 2009
1st Meetings of Independent Art – "Painting", Lanckorona 2009
Olympia Gallery – "Structures – Painting, Film", Cracow 2010
"With a Camera in the Ass" Festival – "Film", Lanckorona 2010
"Farbiarnia" Gallery – "Animals and People – Painting, Film", Warsaw 2011
2nd Meetings of Independent Art – "Painting, Installation, Film", Lanckorona 2011
"Szklana Gallery" – Painting and Film, Zator 2012
Collective exhibitions
Gallery at the Academy of Fine Arts–7th Strzemiński Competition, Łódź 1990
Gallery at the Academy of Fine Arts–9th Strzemiński Competition, Łódź 1992
Finalist in the "Painting of the Year" competition–National Museum – Królikarnia Gallery, Warsaw 2003
Finalist in the "Painting of the Year" competition–National Museum – Królikarnia Gallery, Warsaw 2004
Finalist in the "Painting of the Year" competition – Hotel Europejski, Warsaw 2005
"Street Action - A Day Without a Car", Cracow 2005
Artinfo Gallery at Fabryka Trzciny, Warsaw 2006
Marienlyst Slot Museum - "Angels", Helsingör, Denmark, 2006, exhibition organized by BB Gallery
"Domoteka" Gallery – "Angels I", Warsaw 2007, exhibition organized by BB Gallery
BB Gallery – "Angels II", Cracow 2007
BB Gallery – "Angels III", Wrocław 2007
"Videoconnotations" - "State of Threat", Nuremberg, Germany 2007
Miestecki Arsenal in Kiev – "Warsaw in Kiev – Young Polish Painting", Kiev 2007
Artinfo Gallery – "Daily Life", Warsaw 2008
Artinfo Gallery – "Inspirations", Warsaw 2008
C.A.R. 2011 - Contemporary Art Ruhr - Innovative Art Fair, 2011 Essen, Germany
Gallery Promotion of Youth "Rondo" - "Bad Boys" - painting and film., Johannesburg 2012,
Cieszyn Venice Biennale - "Painting", Cieszyn 2012,
Warsaw University Library - Art Fair "Without Title" organized by the Auction House Rempex - Warsaw 2012,
Second Meeting of the Independent Art - "painting, installation, film," Lanckorona 2012,
Wroclaw Contemporary Museum - Art Fair "Ring" - Presentation Gallery BB - Wrocław 2012
BWA Bydgoszcz - "Walls 2" Festival of John Cage - Bydgoszcz 2012,
Gallery Promotion of Youth "Rondo" - "Małopolskart" - painting., Lodz 2013
Actions and Installations "Art.Spożywcze Group":
Commonlive Festival –"Shooting Range", installation, Chocznia 2009,
"Otwarta Wystawa" Festival – "Shooting Range", installation and "Giewont" - from the series "Polish Landscapes" – Lodz 2011,
"Otwarta Wystawa" Festival – Presentation of the film "Talking Heads 2", Lodz 2011,
Happening – "Pay homage under the angel's monument" , Lanckorona 2011,
8 Culture Night – Installation "Al. N.M.P." from the series "Polish Landscapes" , Czestochowa 2011,
Graffiti on The Culture Promotion Building – "thanks to Diana Arbus", Czestochowa 2011,
Graffiti on the building of the Bunkier Sztuki -"www. welcome.", Krakow 2011,
Installation "The Charles Bridge" from the series "Europe Landscapes", Praha 2011,
The Museum of Modern Art "Artbanka"- Installation "This is not Charles Bridge" from the series "Europe Landscapes" and " The Structure", Praha 2011,
Installation "Paris Louvre Museum" in a series of "Europe Landscapes", Paris 2011,
Installation "Triumphal Arch" in a series of "Europe Landscapes", Paris 2011,
Art.eria – Installation "The influence of PRL design and the devotional articles on the Chine art, Czestochowa 2011,
Art.eria - Presentation of the films, Czestochowa 2011,
Installation – "Piotrkowska Street" from the series "Polish Landscapes" , Lodz 2011,
Building of the film on the BWA in Bielsko-Biala - Illegal Film Festival, "The camera in the ass" during the awards ceremony - 40 Biennial of Painting - Bielsko Autumn 2011,
Encouragement branch in Brzeźnica - "Effect of PRL design and devotional on Chinese art" film, Brzeźnica, 2011,
Gallery Promotion of Youth "Rondo" - "Made In China - VI Meeting Art Aspects", the movie, Johannesburg 2011,
Installation "Tate Modern" from the Landscapes of Europe ", London 2012,
Gallery Promotion of Youth "Rondo" - Installation of the "Polish Landscape", Lodz 2012,
Venice Biennale Teschen - Film Festival "The camera in the ass" - Cieszyn 2012
Installation of "The Bridge on the Olza" from the series "Landscapes of Europe" Cieszyn 2012,
Graffiti-The ceremonial unveiling of a plaque dedicated to Food Art Group Cieszyn 2012,
Building wall at the Bielsko Biala BWA - Official unveiling of a plaque dedicated to "Food Art Group", Bielsko Biala, 2012
Graffiti on the walkway Cooperative of Mostfurem - Częstochowa 2012
Art.eria - Second Shot - The "alien element" - Czestochowa